Alliance in Action campaign: Americans and Aussies work side-by-side every day
The Alliance in Action campaign for U.S. Embassy Canberra was developed to showcase a multi-billion dollar sector in Australia that contributed over $2 billion to Australia's GDP in 2016 alone. For more information: 
https://au.usembassy.gov/alliance-in-action/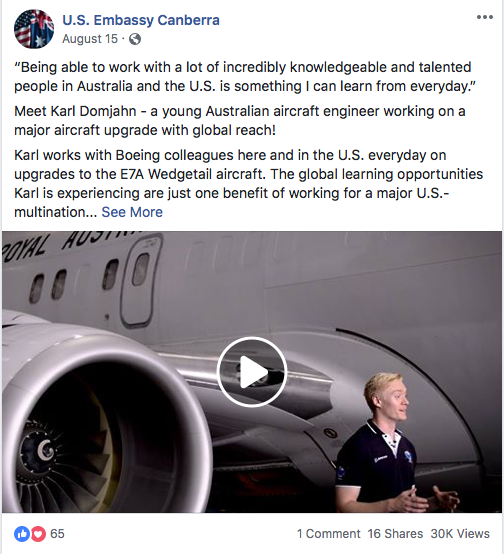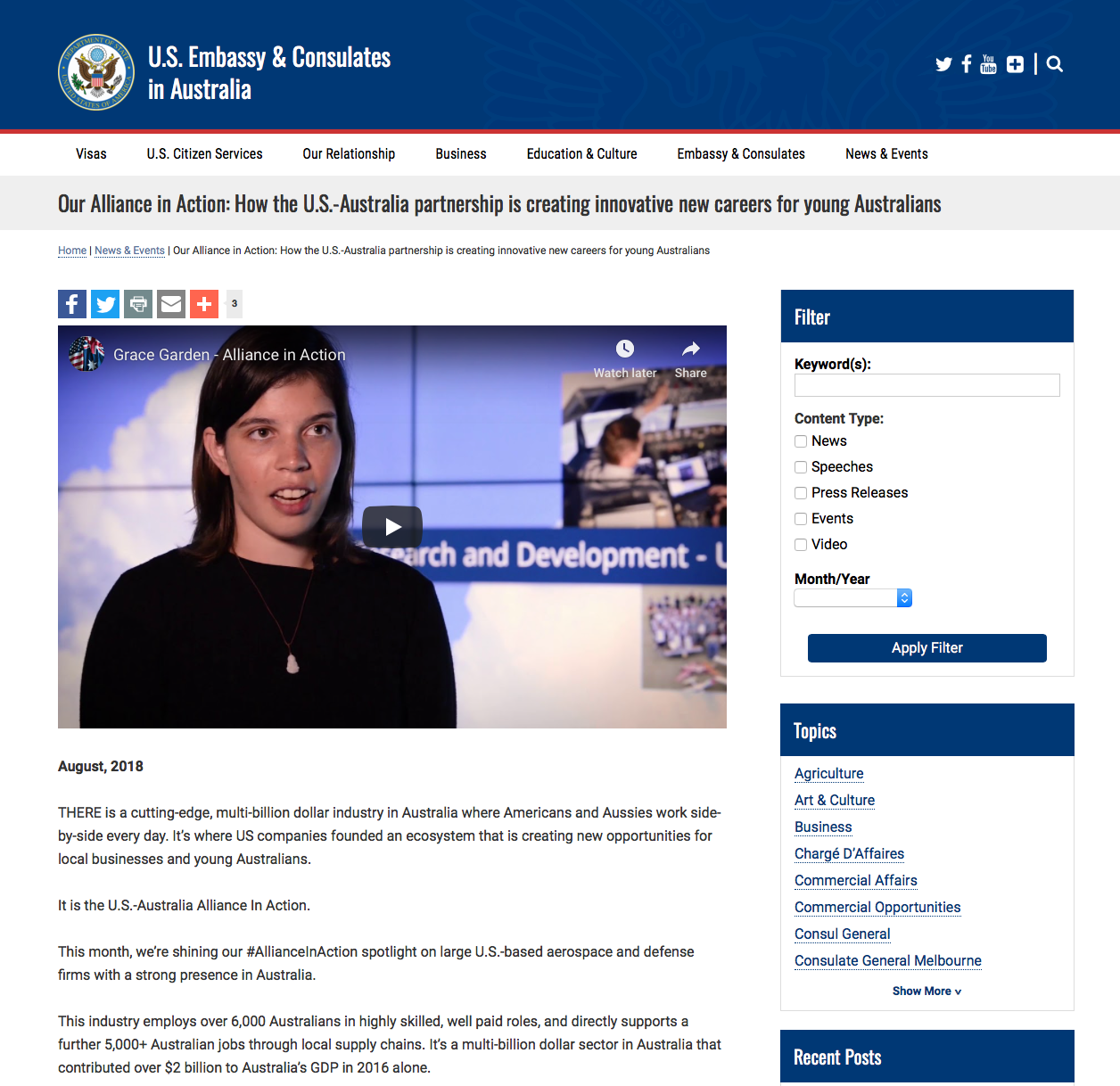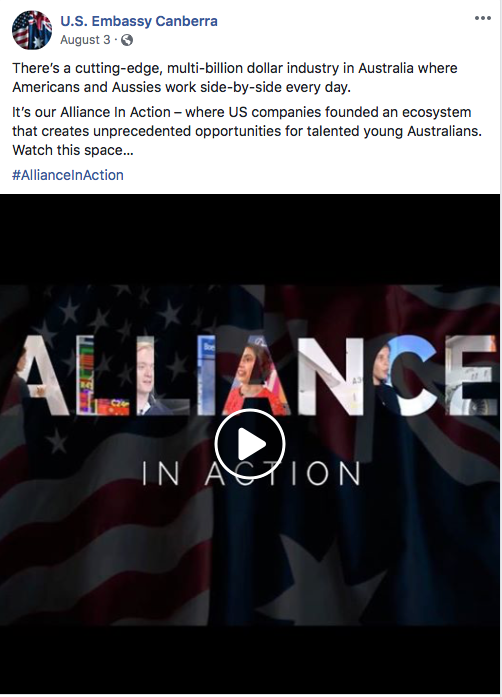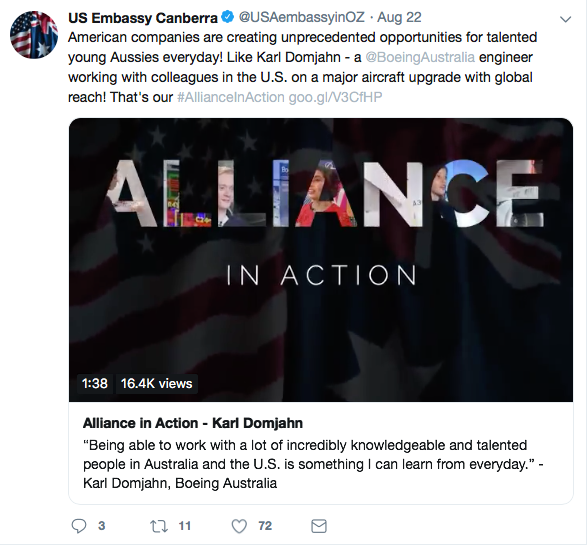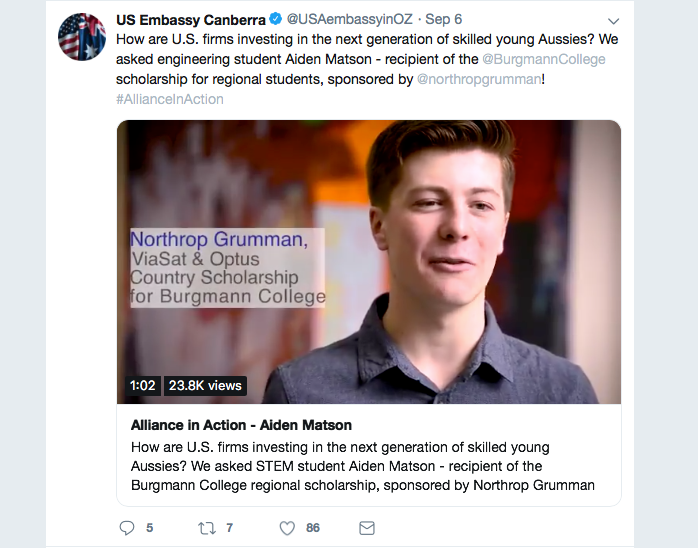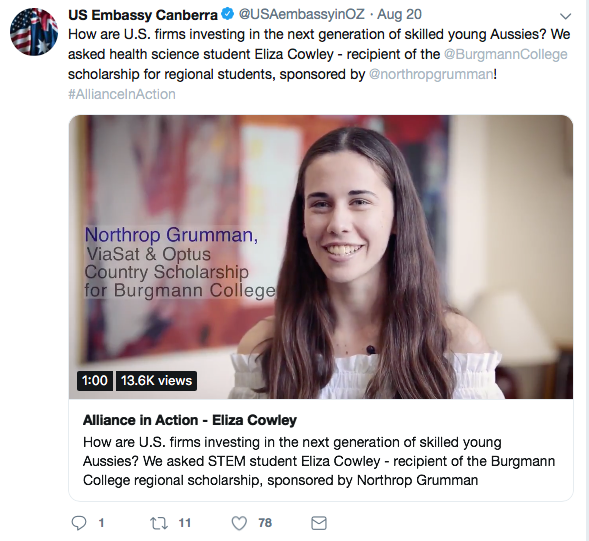 U.S. & Australia Video Series
For the past 100 years, these two countries have stood side-by-side. At U.S. Embassy Canberra, we showcased the friendship and strength in many ways. 
Examples of B2B content development, advertising, marketing and events